I was listening to Global National's anchor, Dawna Friesen, the day that EMINEM came out with his "rap" about Trump.
According to the Global website "Global National with Dawna Friesen is Canada's early evening national newscast, and provides a distinctive voice and approach to the day's top stories. The multiple award-winning Global National has been voted Best Newscast by the Radio and Television News Directors Association (RTNDA) of Canada and by the Academy of Canadian Cinema & Television (Gemini Awards)."
Friesen referred to Eminem's work as "taking the moral high ground." And this type of reporting is voted the best? First, she is the anchor, not a pundit, so what is she doing telling her audience that Eminem took the higher moral ground? That was the height of unethical reporting and the reason so many of us don't watch MSM. The other point; trashing the President of the USA is taking the moral high ground? Would she have said that if a rapper "rapped" Trudeau; golden boy, he of sunny ways?
Oh how the pundits have fallen.
Here is the "rap."
"We better give Obama props 'cause what we got in office now is a kamikaze that will probably cause a nuclear holocaust while the drama pops, and he waits for s— to quiet down, he'll just gas his plane up and fly around till the bombing stops."

'Trump, when it comes to giving a s— you're stingy as I am'

'Racism's the only thing he's Fantastic 4 cause that's how he gets his rock off, he's orange':

"That's why he wants us to disband cause he cannot withstand the fact we're not afraid of Trump. Walking on egg shells, I came to stomp. That's why he keeps screaming, 'Drain the swamp,' cause he's in quicksand."

"But this is his form of distraction, plus he gets an enormous reaction when he attacks the NFL, so we focus on that instead of talking Puerto Rico or gun reform for Nevada. All these horrible tragedies and he's bored and would rather cause a Twitter storm with the Packers."

"He says he wants to lower our taxes, then who's going to play for his extravagant trips back and forth with his fam to his golf resorts and his mansions?"

"Same s— that he tormented Hillary for and he slandered then does it more. From his endorsement of Bannon, support for the Klansman, tiki torches in hand for the solider that's black and comes home from Iraq and is still told to go back to Africa."

'This racist 94-year old grandpa'

"He says you're spitting in the face of vets who fought for us you b——-, Unless you're a POW who's tortured … cause to him you're zero cause he don't like his war heroes captured. That's not disrespecting the military."

'F— that, this is for Colin, ball up a fist and keep that s— balled like Donald the b—-'

'The rest of America stand up. We love our military and we love our country but we f—— hate Trump'

"And any fan of mine who's a supporter of his, I'm drawing in the sand a line, you're either for or against, and if you can't decide who you like more and you're split on who you should stand beside, I'll do it for it for you with this. F— you,"he said toward the end, raising his middle finger.
Seth Meyers, another blessed American said he was "inspired" by Eminem's freestyle, saying:
"So tonight I say to any fans of this show who are also big fans of Donald Trump: it's time to make a decision guys. Get off the fence. "

My name is Seth and I'm here to say: If you like Trump, then go away." He then flipped off the camera.
Not to be left out, Snoop Dogg wants to "Make America Crip Again."
The rapper's new song slams President Donald Trump in its opening line: "The president said he wants to make America great again, f— that shit, we're going to make America crip again," he says.
This is America, today. A country blessed with everything. The most important blessing-freedom. For freedom is denied to more than 60% of the world. Freedom House reports 2016 marked the 11th consecutive year of decline in global freedom. Of the 195 countries assessed, 87 (45 percent) were rated Free, 59 (30 percent) Partly Free, and 49 (25 percent) Not Free.The Middle East and North Africa region had the worst ratings in the world in 2016, followed closely by Eurasia.
And then there is opportunity. How many countries do you think, today, offer equal opportunity to all of its citizens? Not one of the 50 Islamic countries. Or Venezuela. Or Russia. Or China. Or North Korea. Or… For those who say America  isn't equal-you are right. Yet, even Eminem did well in America despite many difficulties including alcoholism and drug addiction.
"I started learning how to not be so angry about things, learning how to count my f—ing blessings instead. By doing that, I've become a happier person, instead of all this self-loathing I was doing for a while. The music, I wouldn't say it's gotten happier, but it's definitely more upbeat. I feel like myself again."
Too bad he forgot this when he rapped about his President.
America used to take pride in making things better. Now there has been a break in the dam of respect. And filth is flowing. Like the filth from Eminem and Snoop Dogg. Potty  mouths.They had two choices-to make things better or bitter. They, like too many, today have chosen bitter. They could have thought of themselves as individuals in a long chain of people working to improve the lives of all Americans for to lift up one, is to lift up all.
As "Rabbi Tarfon used to say,
"It is not incumbent upon you to complete the task, but you are not exempt from undertaking it."
If Hollywood and the media aren't careful, if they don't find a moral compass that is compatible with the values of their audience, they might be flipped the bird as well.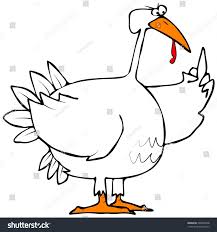 "Rabbi Tarfon used to say, it is not incumbent upon you to complete the task, but you are not exempt from undertaking it."