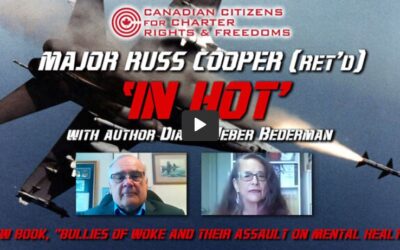 Diane Weber Bederman discusses her latest book "Bullies of Woke and Their Assault on Mental Health" and spares no horses as she does so. Always controversial and critical of the post-modern, politically correct, woke narratives that have turned Western society...
Diane discusses Big Pharma on Rush To Reason Rush To Reason · HR3 Diane Weber Bederman: Big Pharma | "Mish" Schneider: Market Watch | Stealerships 09/07/22 Rush to Reason is "Denver's Afternoon Rush" ~ News, Politics, and Humor. Finding real answers using logic and...
Diane Bederman's interview- Go to timestamp: 00:29:00 Tired of the usual liberal/conservative treatment that strangles most media debates? Fed up with positions ignored unless they meet their pigeon-holed agenda? Then tune in to Alan Nathan, the centrist with...
Diane Bederman on the John Matland Show March 9/22 -The usual news programs have become a sales pitch to buy into doom and gloom. That is not what you'll find here. It's with our ability to critically think, that together we will talk common sense and interpret the news.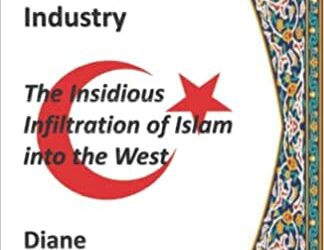 We discuss a wide range of topics including Islamophobia, COVID, Local and International Politics and much more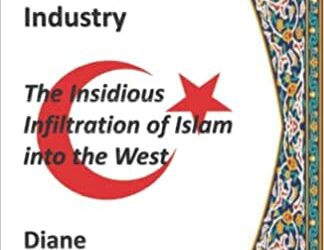 Americanuck Radio - Guest:Diane Weber Bederman Listen here Summary by Peyton Smith Hour 1, segment 2: Americanuck Radio was honored to welcome author Diane Weber Bederman to the program today. She is also a multi-faith, hospital endorsed chaplain. Based in...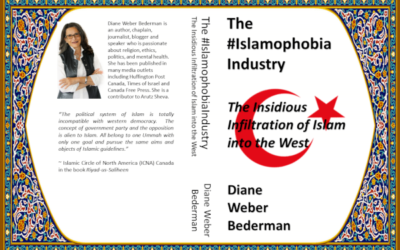 I was interviewed about my book on the #IslamophobiaIndustry by Marc Patrone. For those who do not know him, here is a short bio Veteran journalist, Marc Patrone is a broadcaster and columnist with a wide range of media experience across multiple platforms. As...
My interview with Australian Jewish Association, November 10, 2021 Politics in Canada Jew hatred in Canada My new book coming later this month The #IslamophobiaIndusty: the insidious infiltration of Islam into the West
Andrew's Soapbox. I sat down with the amazing Diane Bederman (code named "Raging Jewish Princess"). Diane is a world renowned Canadian author, having written books such as "Back to the Ethic" and "The Serpent and the Red Thread". (And she blushed) In this...
Andrew Rouchotas  sat down once again with Canadian author Diane Bederman. Today we discussed The American Constitution, their failures and their successes with respect to achieving their stated and intended values and beliefs. We delved into the recent Times...