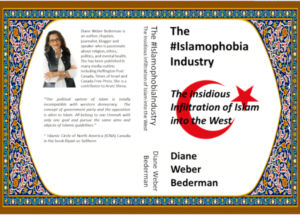 I was interviewed about my book on the #IslamophobiaIndustry by Marc Patrone.
For those who do not know him, here is a short bio
Veteran journalist, Marc Patrone is a broadcaster and columnist with a wide range of media experience across multiple platforms. As a political reporter for CTV and Sun News, Marc has covered electoral races, leadership contests, scandals, resignations, comebacks, and flip- flops [to name a few]. In 2008, Marc was appointed the CRTC Commissioner for a five-year term, in which he received a first-hand glimpse into the world of Broadcast and Telecommunications regulatory work. A GTA native, Marc has lived in five provinces, giving him a strong sense of what it means to be Canadian throughout the country. His current program, The Marc Patrone Show, is both hard-hitting and politically charged, making it an informative morning fixture on Sauga 960 AM.
You will notice that I am grainy! One of the "perks" you get for living in a rural area!
"Rabbi Tarfon used to say, it is not incumbent upon you to complete the task, but you are not exempt from undertaking it."