In my not so humble opinion, The Toronto Star and the National News Media Council promote Jew hatred.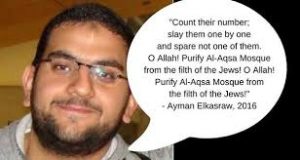 There was an article in the Toronto Star that attempted to rehabilitate the reputation of an Imam in Canada whose comments about Jews were not flattering.
I lodged a complaint with the Toronto Star Public Editor, Kathy English, and was told that the article was just fine, thank you but I could take my concerns to the National News Media Council. So I sent a complaint to the Nation News Media Council (4219 words). I am enclosing my complaint, their response (624 words) and my retort to their response.
Needless to say the National News Media Council turned down my complaint.
Once again it behooves me to warn you, my dear readers, that this is a long post; a very, very long.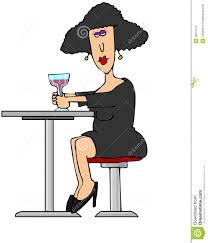 May I suggest you make yourself comfortable, have a libation at your side, and then take the time to read how Jew hatred is normalized in this world which is fearful of accusations of Islamophobia, accusations that lead to #FakeNews or silence.
Here is my complaint to the National News Media Council:
I am writing to you to lodge an official complaint against  the Toronto Star, journalist Jenny Yang and the public editor Kathy English for the  October 22 article in the Toronto Star.
I left a message at your office on Monday November 20 that I would be forwarding the complaint. I only received notification from Ms. English on November 14 that she would not take on my complaint. I assume my complaint did rise to this level:
This office handles queries about accuracy and the Star's journalistic standards as set out in its Newsroom Policy and Journalistic Standards Guide
The article has an agenda in mind rather than a report on events that took place. The end result includes an attack on two Jews, while appearing to clear Imam Elkasrawy of any wrong-doing, particularly toward the Jewish people and non-Muslim Canadians. The consequences of such an article could increase antisemitism already higher than ever before in history.
The title of the article itself speaks to an agenda rather "News" under which it was published.
When I was turned down by the Public editor I wondered if my concerns had been shared with the Star 's publisher and editor because I had been told by a member in the editorial department that the "Buck stops with the Public Editor" when I received her refusal to investigate my complaint.
The journalist with her editor contravened the ethical standards of the Toronto Star. I have enclosed the relevant points from this link.
"Freedom does not negate responsibility. It is vital that the media act responsibly in reporting facts on matters of public concern, holding themselves to the highest journalistic standards."

Beland Honderich said in November 1972 on the occasion of the opening of the Star 's new offices at One Yonge St:

"The most valuable asset a newspaper can have is its reputation for telling the truth.

Our core mission as defined by Atkinson is to focus public attention on injustices of all kinds and on reforms designed to correct them.

It should provide for the expression of disparate and conflicting views. It should give expression to the interests of minorities as well as majorities, of the powerless as well as the powerful.

Every effort must be made to ensure that everything published in the Star is accurate, presented in context, and that all sides are presented fairly.

Journalistic integrity demands that significant errors of fact, as well as errors of omission, should be corrected promptly and and as prominently and transparently as warranted.

It is not appropriate for Star journalists to play the roles of both actor and critic.

Sound practice, however, demands a clear distinction for readers between news and opinion. All content that contains explicit opinion or personal interpretation should be clearly identified as opinion or analysis, as appropriate.

The Star will seek independent or documentary proof of information that shows an individual in a bad light.

In order to learn from our mistakes, the public editor's office, working with senior editors, tracks errors, reports to the Star"s publisher and editor, and may recommend processes and identify training needs to remedy systemic errors."
Here are some of my concerns regarding the article:
I will address the attempt to denigrate the reputation of two of the people referred to in the article; both Jews.
The Star
Mordechai Kedar, an assistant professor with the Arabic department at Israel's Bar-Ilan University.
Like Halevi, Kedar is a former Israeli intelligence officer and media pundit. His views have also drawn controversy, and Kedar once served on the advisory board for Stop Islamization of Nations — an organization co-founded by the anti-Muslim activist Pamela Geller and designated a hate group by the Southern Poverty Law Center, a U.S.-based civil rights watchdog.
Biography of Mordechai Kedar:
Dr. Mordechai Kedar is a scholar of Arabic literature and a lecturer at Bar-Ilan University. He holds a Ph.D. from Bar-Ilan University. Dr. Kedar is an academic expert on the Israeli Arab population. He served for twenty-five years in IDF Military Intelligence, where he specialized in Islamic groups, the political discourse of Arab countries, the Arabic press and mass media, and the Syrian domestic arena. Dr. Kedar drew attention with a June 2008 al-Jazeera interview in which he challenged the moderator's assertion that "You cannot erase Jerusalem from the Quran," pointing out that Jerusalem is not mentioned in the Quran. He is fluent in Arabic, Hebrew and English.
I am including a series of emails between the Sun (Star) and Mr. Kedar.
2017-10-25 15:53 GMT+03:00 Kedar the Speaker:
Dear Jennifer,

I read your article in the Sun about the filth/desecration issue, as a translation of Danas al-Yahood. I am sorry to tell you that this article is extremely biased in favor of the Imam, and depicted Dahoh-Halevi and myself, experts on Islam with MANY years of experience, those who told you the TRUE meaning of Danas. You posed us as bigots and Islamophobes.

However, the readers of the Sun can see the TRUE meaning of Danas not in YOUR article but in many other places, since – as I told you – filth and impurity is a COMMON meaning, which is shared by ALL the Islamist imams when they relate to Jews, especially in Israel, Jerusalem and the Temple Mount.

For example, you can read this:

http://elderofziyon.blogspot.com/2017/10/can-you-imagining-forgiving-harvey.html#.wfalcedgzik.email

Mordechai Kedar
Hello Dr. Kedar,

My apologies, something went wrong with the connection and the line disconnected. I tried calling you back but there was no answer.

I wanted to ask you one last question, about your affiliation with Stop the Islamization of Nations. Are you still a board advisor with this group, Dr. Kedar? Can you tell me why you've decided to get involved with this group?

Thank you very much for your time and help.

Best wishes,

Jennifer
2017-08-28 19:59 GMT+03:00 Kedar the Speaker:

Dear Jennifer,

You can call now.

As much as I know, SION is inactive for some years. I did not see any publication by it at the last 5 years. I took part only in two events, in 2011 and 2012, as much as I remember.

Pamela Geller asked me to join it's international board and I did, because Islamists tried to shut her up: She was at that time fighting the OIC attempt to criminalize any criticism of Islam, and this meant a ban on exposing the reality of Islam, which Muslim clerics try to hide, just like Danas al-Yahood.

Later came up the issue of Islamophobia, which I oppose totally: phobia is an irrational fear from something which is not dangerous. The fear from Islam is not a phobia but a real fear from a real threat, since Islam is the basis of the ideology of ISIS, Hamas, Hizballah, Boco Haram and hundreds of other terror organizations, both Sunni and Shi'i.

If the OIC secceed to criminlize saying what I wrote in the previous sentence, and THAT is EXACTLY what they want, I'd go to jail for saying it, and you, Jennifer, and your employer will be thrown to jail because you published it in the Sun.

Would you agree to such a thing? This is why I joined SION, to protect your and the Sun's freedom of speech and freedom.

Dr. Mordechai Kedar

Department of Arabic and Research Associate at the Begin-Sadat Center for Strategic Studies,

Bar Ilan University Israel
THE STAR
Halevi describes himself as a retired lieutenant-colonel and intelligence officer with the Israel Defense Forces, who now researches the Middle East and radical Islam. He learned Arabic in school and university, he once explained to an interviewer.
He has also been a go-to pundit for the now-defunct Sun News Network and its offshoot Rebel News, a right-wing media website that has drawn controversy for its anti-Muslim coverage.
Halevi's writings and statements suggest that he sees himself as a soldier in the information wars — particularly when it comes to allegations against Israel, which he challenges by using "continuous, intensive and thorough" research, according to a profile on the Economic Club of Canada's website.
This work includes counting "Gaza fatalities in his free time," according to a 2009 NPR article that described his "macabre hobby." During the first Gaza war, NPR wrote, Halevi suspected Palestinians of exaggerating their civilian fatalities and spent six months scrutinizing 1,400 deaths listed by a human rights group — checking each name against a terrorist database he personally compiled and "whatever he finds on the internet."
Halevi has also written extensively about Islam and Muslim Canadians on CIJ News, where his Arabic translations have drawn praise from the "anti-Islamist" blog Point de Bascule. "His knowledge of the Arabic language gives him an advantage when it comes to understanding the ambitions of the enemy," the Quebec-based blog wrote last year.
Biography of Jonathan Halevi
Lt. Col. Jonathan D. Halevi is a senior researcher of the Middle East and radical Islam at the Jerusalem Center for Public Affairs. He is a co-founder of the Orient Research Group Ltd.
Jonathan Halevi published more than 300 investigative articles in English in addition to many hundreds of articles in Hebrew, including translations of Palestinian laws and documents/booklets.
A quick search on Google shows that Jonathan Halevi also consulted on Middle East and Arab affairs to the Wall Street Journal, a special consultant to the Linde vs. Arab Bank lawsuit and Senior Advisor for policy planning in the Israeli Ministry of Foreign Affairs.
Ms. Wang wrote:
But Halevi provided context that he considered important: excerpts from Islamic books that promote praying against disbelievers; translations of violent, aggressive or anti-Semitic statements made by other Muslims; links to CIJ News, which Halevi took down shortly after being contacted by the Star.
I contacted Mr. Halevi regarding the date of the shutdown of CIJnews. He told me that he was first contacted by Toronto Star on July 24, 2017. Approximately two months earlier (June 1, 2017), this statement had been posted on CIJnews.
"Canadian Investigative Journal to explore new business models. Due to exploring new options and business models, CIJnews site will not be updated starting June 1, 2017. Further details to be announced soon."
On the other hand Bernie Farber was treated with kid gloves. From the article: "Over the years, he (Farber) has developed "almost a sixth sense" for detecting anti-Semites." I wonder is it like the "smell" test for Jews? The belief about a unique Jewish odor was so powerful that it not only persisted throughout the ages, but also became the object of study by Nazi scientists.
Farber: "We're not dealing with a racist or anti-Semite," he says of his gut reaction. "I really saw a young man who felt beaten down for something that he didn't quite understand."
It has been brought to my attention that Ayman Elkasrawy has made statements about ISIS (a.k.a. Islamic State, Daesh), a Qaeda affiliated group, Al-Qassam Brigades (the military/ terrorist wing of Hamas), the Muslim Brotherhood, Jews and conspiracy theories about Jews, "Zionists" and Israel on Facebook. I have contacted Mr. Elkasrawy. I will forward the information at a later date.
Was Mr. Farber aware of the Facebook postings of the Imam? 
What about the Rabbi at Beth Tzedek? Was he aware of the Imam's Facebook postings? If he were do you think he might have had a different perspective?
"Rabbi Baruch Frydman-Kohl did not ask Elkasrawy to explain himself, but he expressed how his language was harmful. "We are concerned about discrimination against Muslims," he said, as Elkasrawy nodded. "But we are also concerned about extremism that comes out of the Islamic community.
"Our people hear the extremism and when you speak that way, that's what they hear. They become afraid. And they become angry."
Mr. Farber made this statement in the article:
"He (the Imam) said something that's highly charged and highly political and could be anti-Zionist — but it's not anti-Semitic," Farber says. "And that changes the flavour of this."
Yet information easily accessible puts Farber's statement in question. Why were the opinions of others not included to present a fair and balanced report?
The Labour peer Lord Levy told the BBC's Newsnight: "There can be criticism of the state of Israel, but anti-Semitism – using the word 'Zionist' as another form of anti-Semitism – frankly can no longer be tolerated." But it's been widely argued that the term "Zionist" has, in some circles, become a code word for "Jew" and that bigotry against Jewish people has been expressed using the language of anti-Zionism.
Dr. Martin Luther King Jr. put it this way when he was approached by a student who attacked Zionism,  When people criticize Zionists, King said, they mean Jews. You're talking anti-Semitism.    There is a dangerous confluence between anti-Zionism and anti-Semitism, though the two concepts are not always identical. Anti-Zionism is often used as a euphemism to conceal hatred of Jews.Today, writer Howard Jacobson observed, Israel has become the pretext [for anti-Semitism]…All the unsayable things, all the things they know they can't say about Jews in a post-Holocaust liberal society, they can say again now. Israel has desacralized the subject. It's a space in which everything is allowed again."
Here are several additional ways to distinguish between people who are expressing legitimate criticism and anti-Semites who seek to delegitimize Israel:
Legitimate critics expose Israel's flaws in the hope of improving society.
Delegitimizers highlight Israel's imperfections for the purpose of embarrassing, isolating and demeaning the nation.
Legitimate critics seek to change Israel through its democratic processes.
Delegitimizers attempt to use nondemocratic means to impose changes on Israel, many of which are opposed by the citizens of Israel.
Legitimate critics want to see Israel adopt policies that will help it grow and prosper and coexist with an equally prosperous Palestinian state.
Delegitimizers want to see Israel weakened or destroyed.
Legitimate critics believe the free flow of ideas, culture and trade between peoples is the best way to promote peace and understanding.
Delegitimizers advocate blacklists, censorship and demonization of Israelis.
Speaking at a Conservative Friends of Israel event in Manchester, Michael Gove — currently the secretary of state for environment, food and rural affairs — said, "At a time when people say that 'I'm not an antisemite, I'm just anti-Zionist,' it is important that we should say no, anti-Zionism is antisemitism."  In March 2016, Gove — who was the secretary of state for justice at the time  "In medieval times, antisemitism was religious, and it found its manifestation in ghettoization and forced conversion," Gove said. "In the late 19th and early 20th centuries, antisemitism, under the perverted guise of scientific racism, led to eliminationist politics in Austria, in Germany, and the greatest crime that mankind has ever witnessed."
But, he continued, "antisemitism has changed. And now, it finds its expression in opposition to the Jewish people's collective identity and the existence of the State of Israel."
"Ken Jacobson, deputy national director of the Anti-Defamation League: With the new country came a new vocabulary; words like anti-Zionism and anti-Israel entered the lexicon. In some cases, these prejudices drew on older ones: Criticizing the young country became "a convenient cover for those who had anti-Semitic attitudes but didn't want to be seen that way."
"There is a political culture on the radical left that sees Zionism as inherently racist and is hostile towards anyone who might support it. Jews — unless they are willing to pass a political test by publicly opposing Israel — are often treated as political enemies on the wrong side of every social and political dividing line. In this political culture, Israel, Zionism and Jews (excluding those Jews who loudly declare their anti-Zionism) are seen as part of a global network of power, on the side of the oppressors against the oppressed.
"In this world view, Israel is solely a product of Western colonialism, Zionism is solely an ideology of racial and ethnic supremacy and Jews are too white and too wealthy to ever suffer racism. To support Israel is to support apartheid and to be on the wrong side of the fixed colour lines that increasingly demarcate radical politics.
"Last month, the Institute for Jewish Policy Research and the Community Security Trust published the largest ever survey of British attitudes towards Jews and Israel (full disclosure: I work for CST and was involved in designing this study). The survey found that the more anti-Israel attitudes a person holds, the more likely they are to also hold anti-Semitic attitudes."
French Prime Minister Macron stated that France "will be uncompromising with anti-Zionism, because it is the reinvented form of anti-Semitism."  Netanyahu stated that "One cannot say 'I have nothing against Jews but I don't want their country to exist'"  In 1972, then Palestinian leader Yasser Arafat persuaded the United Nations General Assembly to pass a resolution likening Zionism to racism. To this day, his successor Mahmoud Abbas refuses to recognize Israel as a "Jewish state".
Mr. Farber stated in the following article "While anti-semitism remains a scourge worldwide, in Canada it now hovers along the edges of society. Not so Islamophobia which is, unfortunately, front and centre."
This belief affects his decision-making. His belief is not based on facts.
Keep in mind there are 14 million Jews in the world; 350,00 in Canada:
B'nai Brith Canada, which has been tracking anti-Semitic incidents for 35 years, said 1,728 anti-Semitic incidents were reported across the country last year — a 26 per cent increase from 2015 and the highest number the group has ever recorded. That means an average of four to five incidents of anti-Semitic harassment, vandalism or violence occurring every day in our country…"
There are 1.7 billion Muslims in the world. There are 1,054,000 Muslims in Canada:
In 2015, police across the country recorded 159 hate crimes targeted at Muslims, up from 45 in 2012, representing an increase of 253 per cent.
During the Israeli-Hezbollah war in 2006 there was a demonstration against Israel on Bloor St. in Toronto in which there were 10,000 Arab supporters carrying Hezbollah flags and banners calling for "Death to the Jews."
Elias Hazineh, former President of Palestine House spoke these words loud and clear to a cheering crowd at the annual al-Quds Day gathering in downtown Toronto, Saturday, August 3, 2013.
"We say get out or you're dead! We give them two minutes and then we start shooting. And that's the only way that they will understand."

He was talking about Jews, in Israel.
He added "Zionism preaches corruption and oppression and tyranny around the world. All these insurgencies you see in Syria they are blaming it on us… These Zionist thugs you see over there they are the representation of all these problems and fitnas in the world…they are behind the insurgencies… Israel is falsehood, they're tyranny, they're corruption, they're cancers and they're terrorizing all the Palestinians… Israel is an illegal terrorizing racist group which works for the destruction of humanity and peace in the world."  
The student union of the University of Ontario Institute of Technology willfully and without grounds refused to allow Hasbara Fellowships Canada to participate in a social justice-themed campus event in 2016 because of the group's "ties to Israel." Hasbara took them to the Ontario Human Rights tribunal and won the case.
"The number of antisemitic incidents in Canada set a record in 2016, rising by 26 percent over the previous year. In total, B'nai Brith Canada recorded 1,728 incidents nationwide last year, according to its annual Audit of Anti-Semitic Incidents, compared to 1,277 incidents in 2015. The previous record was 1,627 in 2014. Possible reasons for the increase, the audit reported, included Holocaust denial on social media, university campus anti-Zionism and anti-Israel sentiment found in some Arabic-language newspapers."
Antisemitic activities on Canadian campuses include a staged walkout of a vote on Holocaust education at Toronto's Ryerson University and the support for a former student rep who tweeted"punch a Zionist" at McGill. Four Canadian universities – the University of Toronto, McGill, McMaster and York – made the Algemeiner's "1st Annual List of the U.S. and Canada's Worst Campuses for Jewish Students," released last month by the New York-based weekly publication. U of T landed at No. 3, behind Columbia University in New York and Vassar College. McGill University in Montreal followed at No. 4, while McMaster in Hamilton was ranked at 13, and York University in Toronto came in at number 17.
And then we have incidents like this. A student was removed from office for the crime of being Jewish.
Please note that the Toronto Star does not have a working definition of Islamophobia.
The words shared by Imam Ayman Elkasrawy are no different from the words shared by Imams around the world. Ms. Yang suggested in her "news" piece that an attempt was made to distort the Imam's words.
In a series of lectures on the "Minor Signs of Qayamaah – The Last Day", Toronto Imam Said Rageah said that the Muslims will eventually defeat the Christians and take over Rome, the Capital of Italy where the Vatican City is located.
On Family Day (February 5, 2016), the Alberta Islamic Welfare Association headed by Shaban Sherif Mady hosted  Syrian refugees and their families for a social gathering with members of the local Muslim community in Edmonton. He emphasized the merits of the people of Greater Syria in the eyes of Allah for defeating the Crusaders and the Tatars and ended with a supplication to Allah. The following is an excerpt from the supplication (originally in Arabic): 
O Allah!  O Allah!Destroy your enemies, the enemies of religion (Islam). O Allah! 
Mostafa Hanout, Imam at Masjid Toronto mosque, recited on Ramadan 2016 the following supplication:
"O Allah give victory to the oppressed Muslims everywhere. O Allah give victory to the oppressed Muslims everywhere.
On December 23, 2016 Sheikh Muhammad bin Musa Al Nasr (محمد بن موسى آل نصر) led the Friday prayer at Dar Al-Arqam mosque (Mosquée Dar Al-Arqam) in Montreal. In his sermon, Sheikh Muhammad bin Musa Al Nasr, a Jordanian cleric, called the Jews the "most evil of mankind" and "human demons…"What is the disease of the Jews? 
This article is under the heading of "News" yet language was used that is judgemental.
The  words in bold are examples of distortion in reporting a "news" piece, not an opinion piece.
'Elkasrawy's prayers were undeniably problematic, but they were also distorted to fit a certain narrative that gave his words added potency amid rising anti-Islamic sentiment."
"On a sunny morning in May, Elkasrawy rode an elevator to the 34th floor of a Bloor St. office tower, where two prominent members of Toronto's Jewish community awaited him.
Dressed in jeans and an electric blue sweatshirt, Elkasrawy sat across a boardroom table from Bernie Farber — the one-time CEO of the Canadian Jewish Congress — and Karen Mock, a former director with B'nai Brith Canada and the Canadian Race Relations Foundation."
Prominent? Who said? Who decided this? I suggest that this description is open for much discussion in the larger Jewish community that extends far beyond these two left wing ideologues. I noticed that the adjectives for Jews on the left were far more flattering than the adjectives for the Jewish experts on the right.
"Jewish people on the far right are among the loudest voices in the anti-Muslim movement."
Who are these people-how are they defined, who defined them? What is the difference from being on the right and being on the far right, often associated with white supremacists? Are Jews on the far right considered white Supremacists? Nazis?
Anti-Muslim or anti-Islam?  Islam is an ideology. 
Halevi's writings and statements suggest that he sees himself as a soldier in the information wars — particularly when it comes to allegations against Israel, which he challenges by using "continuous, intensive and thorough" research, according to a profile on the Economic Club of Canada's website.
This is a blatant piece of opinion.
"anti-Islamist" blog Point de Bascule, from the article-why the quotes? What does that mean? What is the meaning of Islamist here? There seems to be an interchange between Islamist and Muslim in the article.
I didn't notice a similar reference to Farber-"pro-Muslim"  or "pro-Islam" or the fact that he is on the left and ran for a position in the Liberal government. Karen Mock also ran for government and she, too ,is considered on the left, perhaps we could say the far left, with Mr. Farber. Why are Mr. Farber and Ms. Mock not described by these terms-left and far left?
I leave you with statements made by prominent Muslims.
Masjid Toronto described the Elkasrawy's sermons as "offensive to those of Jewish faith" and condemned "all forms of hate and racism towards any faith group or others."
MAC "reached out to leaders in the Jewish community to express our sincere apology for this incident."
NCCM described the Elkasrawy's sermons as "supplications that contained incendiary speech towards the Jewish community."
Muslim and Jewish Liberal MPs stated: "two Imams in Montreal and Toronto called for the death of Jews during sermons."
Ryerson president Mohamed Lachemi described Elkasrawy's sermons as "disturbing, anti-Semitic comments."
It appears that these experts were aware of the meaning of the prayers and supplications. And named them.
And this link to an article that includes the al Quds Day rally that took place in Toronto on June 24, 2017
I look forward to your review of this complaint.
Here is the response
Pat Perkel <pperkel@mediacouncil.ca>
Sent: January 3, 2018 3:37 PM
To: Diane Bederman; English, Kathy
Cc: John Fraser
Subject: National NewsMedia Council complaint

Dear Ms. Bederman,

Thank you for contacting the National NewsMedia Council with your concern about an article in the Star, and thank you for your patience in waiting for a response.

The article of concern is "A Toronto Imam was accused of hate preaching against Jews but that wasn't the whole story", dated October 22 2017. Your stated complaint is that the article was an attack on two Jewish people, with concern that it could inflame anti-Semitism.

You also stated that the article advanced an agenda rather than being news.

We have reviewed in detail both the article and your complaint. As a starting point, we find this article could reasonably be viewed as falling under the news category of explanatory or investigative work. This is an important part of journalism that looks beyond headlines and breaking news into an event, the people and circumstances around it as a way to help the public understand more about society or an issue.

Taking your numbered concerns in order, you allege denigration of reputation of two people mentioned in the article. As evidence you offered different biographies of the two individuals than those used in the article. The NNC does not consider the existence of different sources to be evidence of a breach of journalistic standards. Widely accepted journalistic practice allows a journalist the right to choose his or her sources.

You also included a series of emails, which we decline to read in the absence of permission from either the sender or receiver.

Your second concern relates to Mr. Farber's comment that a statement was anti-Zionist but not anti-Semitic. That reference was to the very narrow case of what one individual said and how it was interpreted. Otherwise the article is not about the Zionist issue. We decline to comment on that aspect of your complaint.

Your third concern cited Mr. Farber's article about Canadian levels of anti-Semitism compared to Islamaphobia. It is no doubt true that Mr. Farber has beliefs that affect his decision making. Mr. Farber's view point is well known, and presumably he was chosen for the task described in this article because of his attitudes and actions. His beliefs, however based, are his right.

Fourth, you stated the words used by the Imam in question are no different from those used by other Imams, and that the journalist suggested an attempt was made to distort the words.  Reading the article's description of research into the controversial recording, including five different translations, there seems to be great question over what words were spoken and if the same ones were posted to social media. The article describes the discovery that the tape was altered, but it also makes it clear that the Imam admits he mis-spoke himself with no intent to harm. We find no breach of journalistic standards in the reporting around these aspects of the story.

Finally, you raised concern that the news article was judgmental. As noted, it was an explanatory piece that gathers facts, opinions, perspectives, and information about similar situations. It is within acceptable practice to summarize or characterize that information for the reader.  Given that supporting information is provided, we would not consider such characterization to be opinion in this context.

Regarding your complaint about describing Mr. Farber's leaning, how far left or right a person may be depends in part on the point of view of the assessor. While acknowledging that many points of view exist, a typical, informed reader would view the characterizations made as reasonable.

We decline to comment on the statements made by others following the posting of the clip described in the article.

In light of the above review, we decline to take action on your complaint. We do, however, recognize your engagement and appreciate the time you took to make your point of view.

Kind regards,

Pat Perkel
And lastly, here is my retort to Pat Perkel
Thank you for your response.
I wrote a complaint that contained 4219 words. It is filled with sources. Your response to this complaint was 624 words, including your recognition of my engagement and appreciation of the time I took to make my point of view.
Yet there were no links to sources upon which you based your decision. I assume you have guidelines.
You overrode and undermined the ethical demands of the Toronto Star itself.
Every effort must be made to ensure that everything published in the Star is accurate, presented in context, and that all sides are presented fairly.
Journalistic integrity demands that significant errors of fact, as well as errors of omission, should be corrected promptly and and as prominently and transparently as warranted.
You wrote "The NNC does not consider the existence of different sources to be evidence of a breach of journalistic standards. Widely accepted journalistic practice allows a journalist the right to choose his or her sources." The right to choose-but not cherry pick to promote a narrative. That goes against the Star's ethical standards that I included in my complaint.
You pointed out that "Given that supporting information is provided, we would not consider such characterization to be opinion in this context." But my complaint refers to the "supporting information" provided. That it was chosen to push the narrative. Other information was intentionally left out. That is the ethical sin of omission. This response is tautological.
According to the Council, it is appropriate to pick and choose translations to fit one's narrative rather than sharing all translations that would cast doubt-because according to you the narrative matters the most. Not the truth. The narrative. That I provided sources that clearly point out that this Imam knew full well what he was saying because all Imams have been taught the same translation is not important. It would affect the credibility of this Imam's "apology." Pity you didn't read his Facebook postings which were avaialbe to the journalist  at the time of writing her article.
if I understand you, the attack on the reputation of other people is not a concern of the Council; it is appropriate and acceptable to  attack the reputation of anyone by choosing sources. And of course sharing any negative comments about Mr. Farber is not permitted as it would affect the narrative of the "journalist."
Regarding the emails: had you asked I would have provided permission from one of the people invovled in the thread. I was given permission to share.
If ever you sit down together and discuss the state of affairs in journalism you might look at yourselves and the promotion of Fake News. Fake News is not made up facts. Fake News is the manipulation of facts to distort a story, to cherry pick for a particular narrative. You approved the defamation of two experts in order to make room for the "journalist" to prove her point which was to exonerate an Imam in Canada for calling out the Jews in ways that you would never condone if used against blacks, gays, or Muslims. You would never allow a journalist the right to override the definition of Islamophobia as you allowed this journalist to omit the accepted definition of antisemitism. As this piece is written and now approved by you,  people in Canada will believe that anti-Zionism is not antisemitism, when it is. How did this "help the public understand more about society or an issue"?
You allowed a journalist to accept a statement by one person regarding the statistics on antisemitism and Islamophobia despite the fact that the statistics are wrong. A real journalist would have investigated that statement and presented the facts to Mr. Farber and question him She didn't because his response fit her narrative-to exonerate the Imam.
So please explain to me again how this is a news piece that fits into the category of "explanatory or investigative work" when there was no investigation into the statements made? That every attempt was made to undermine those people who provided information that did not fit the intent of the article-to exonerate the Imam.
I am now requesting that you forward the biographies of all of you who discussed my complaint and ruled on it.
It never ceases to amaze me, sadly, how Islamophobia has infected our institutions. Justifying attacks on the Jewish people is acceptable as long as we do not upset an Imam. Or point out that Islam calls out against the Jewish people regularly;it has been normalized. Too bad there is no Jewophobia. In truth, there exists all over the world an irrational fear of the Jewish people. Yet my fear of Islam is without doubt based on fact. It comes from the Al Fatiha Prayer and the constant calls for death to the Jews, death to Israel (which according to you is not antisemitism because Bernie Farber is your arbiter of the definition of antisemitism) and Imams who share their hate for my people-which is defanged by "journalists" like Wang.
I am an ethicist. I am asking myself what ethical system do you use when making these decisions. And how is that the demands made by the ethical practices espoused by the Star itself are not respected-by the Star or the Council.
Perhaps it is a lack of knowledge that made it possible for you to side with the Star. So I am going to provide you with some information that I suggest will be new to all of you. Take the time to read it. One is never too old to learn something new. Sadly, my people in Nazi Germany woke up too late. Before you get all out of shape over that statement, it is well reported that the Muslims learned at the feet of the Nazis. The Grand Mufti was good friends with Hitler. They colluded in the Final Solution. I will, of course, be happy to provide information to you.
In the meantime here is one of my articles about Islam and Judaism.
I know in this day and age reading tweets takes time. Well, this article is more than 140 characters and more than 500 words. But if you care about the fact that the  oldest hatred in the world-Jew hatred, is living and breathing in Canada, brought here by Muslims, not radical Muslims, then take the time to read this. And don't fool yourselves. This hate is for Christians, as well.
In a series of lectures on the "Minor Signs of Qayamaah – The Last Day", Toronto Imam Said Rageah said that the Muslims will eventually defeat the Christians and take over Rome, the Capital of Italy where the Vatican City is located.
Rageah, who suggested that signs of the Last Day are already seen in our time, said in this regard the following (Published YouTube on January 12, 2013):
There would be a war [between Muslims and Christians]… the third group would be victorious. They will win over the enemy [Christians]… and then the Muslims will go again to Constantinople, which is known as Istanbul today… Muslims will conquer that land without a fight. First time we did was with a fight. We fought them we won over them, but this time without a fight. Rome same thing. We'll go to Rome. We will not fight. The Muslim believers will pray Allah Akbar [Allah is the greatest] and then they will be victorious. Allah will them the victory over the enemy [Christians].
"In 2016, the Jewish community, which makes up 3.8% of the religious population in the Toronto, was victimized in approximately 30% of the total hate/bias crimes while the Muslim community, which makes up 8.2% of the population was victimized in approximately 15% of the hate/bias crimes.Hate/bias crimes include assault, assault with a weapon, criminal harassment, mischief interfere with property, threatening bodily harm, threatening death and wilful promotion of hatred.Out of 66 hate/bias occurrences involving religion, Jews were targeted 43 times and Muslims were targeted 22 times."
Seems to be a repeat of the anti-Semitism pre-WWII, right through the war, and long after-those lovely signs "No Jews, Dogs or Irishmen" finally disappeared.
Dogs and Irishmen are doing far better here (unless you live in an area where Sharia Law exists-then dogs aren't welcome either) than the Jews. And I blame my government's policies of allowing people into this country who do not accept that we are all equal as is declared in the Charter of Rights and Freedoms section 15.1
YES. We have Canadian values as I have written in my book Back to the Ethic: Reclaiming Western Values.
Under the heading of "Equality Rights" this section states:
15 (1) Every individual is equal before and under the law and has the right to the equal protection and equal benefit of the law without discrimination and, in particular, without discrimination based on race, national or ethnic origin, colour, religion, sex, age or mental or physical disability.
My Prime Minister, Justin Trudeau, said on the International Day for the Elimination of Racial Discrimination 2017
"On this important day, we reaffirm our ongoing responsibility to speak out against racism, hate, xenophobia, and bigotry in all its forms. Silence is not an option because progress is never permanent."
Sounds lovely doesn't it? Except anti-Semitism is through the roof in this country. And I hear so little from him about that as he keeps telling Canadians that Islam is compatible with the West.   And so many of us have been writing about Jew-hatred,  yet we are, at best, spitting into the wind while inundated with calls to fight Islamophobia.
Well, read these anecdotes and then talk to me about Islamophobia.
I get to read articles like these on a regular basis.
So let's talk about tolerance and equality for all as is taught in Islam in Canada
On December 23, 2016 Sheikh Muhammad bin Musa Al Nasr (محمد بن موسى آل نصر) led the Friday prayer at Dar Al-Arqam mosque (Mosquée Dar Al-Arqam) in Montreal.
In his sermon, Sheikh Muhammad bin Musa Al Nasr, a Jordanian cleric, called the Jews the "most evil of mankind" and "human demons" emphasizing that their fate was predetermined by Allah to be killed by the hands of the Muslims. The following are excerpts from his sermon (originally in Arabic):
What is the disease of the Jews? The Jews' disease was that they believed in part of the Scripture and disbelieve in part. Allah, Glorified and Exalted be He, said on their sin: Do you believe in part of the Scripture and disbelieve in part? And the reward for those of you who do it will be nothing else but failure in life in this world. Allah sentenced them to failure in life in this world.
Allah is not ignorant of what you are doing. What was said about the Jews is said on about those who behave like the Jews… At the end of time when the Muslims will triumph over the most evil of mankind [and] the human demons, the stone and the tree will say: O Muslim, O servant of Allah, O Muslim, O servant of Allah, there is a Jew behind me; come and kill him; but the tree Gharqad would not say, for it is the tree of the Jews.
Similar messages were echoed by other Canadian imams.
Sheikh Abdulqani Mursal, imam at Masjid Al Hikma mosque in Toronto (36 Colville Rd, North York – Lawrence and Keele), explains that the fate of the Jews is destined to be killed by the Muslims.
In a lecture at the at Masjid Al Hikma mosque, Mursal read the chapter "Turmoil And Portents Of The Last Hour" from Sahih Muslim (hadith collection, meaning narrations attributed to Mohammad), including the following narrations (01:07-07:24 – originally in Arabic, translated by[http://www.hadithcollection.com%29/] Hadith Collection
Ibn 'Umar reported Allah's Messenger (may peace be upon him) as saying: You will fight against the Jews and you will kill them until even a stone would say: Come here, Muslim, there is a Jew (hiding himself behind me); kill him.
How about this from the ICNA (Islamic Circle of North America) Canada on-line syllabus
"[Hadith] 1820. Abu Hurairah (May Allah be pleased with him) said: The Messenger of Allah(PBUH) said, "The Last Hour will not come until the Muslims fight against the Jews, until a Jew will hide himself behind a stone or a tree, and the stone or the tree will say: `O Muslim, there is a Jew behind me. Come and kill him,' but Al-Gharqad tree will not say so, for it is the tree of the Jews." [Al-Bukhari and Muslim]."
"Commentary: Gharqad is a thorny plant which is well-known in the area of Palestine. Allah can bestow the power of speech to whatever thing He likes. When Allah wills, He will give mastery to the Muslims. He will help them even by means of plants and stones which will assist the Muslims against the Jews by informing them about the whereabouts of the Jews."
"The Jews have predominance over the Muslims in spite of the fact that they are a minority. But according to this true narration, the situation will definitely change before the Day of Resurrection, and the Muslims will dominate the Jews. Allah is the Master and Rubb of everything."
And then there is this all-inclusive, tolerant behaviour on our diverse campuses.
"Anti-Israel activists covered up an Israeli flag with an Algerian flag in order to eliminate all traces of Israel from a multicultural festival at the University of Ontario Institute of Technology (UOIT) in Oshawa, Ontario, B'nai Brith Canada wrote in a statement. A Facebook screenshot obtained by B'nai Brith, which has since been deleted, shows members of the UOIT chapter of Students for Justice in Palestine (SJP) "celebrating" their act of cultural vandalism by referring to Israeli Jews as "rodents" and telling a Jewish student to "go back to Palestine" after the student condemned their actions.
And this:
"Friends of Simon Wiesenthal Center (FSWC) has reported that on Monday, February 27, 2017 at 8.30 AM a class was dismissed following the discovery of swastikas etched into the walls of a lecture hall at the Victor Phillip Dahdaleh building on campus."FSWC noted that a similar incident happened last semester in the same classroom when a swastika was found etched in the chalk board. Both incidents were reported to Toronto Police."
During a sermon at a London, Ontario mosque in 2011 an imam chastised his congregation for hiring Jewish lawyers. "Islamic institutions organizations are suing one another. All appointing lawyers. Who are these lawyers? Jews. And who is the judge? A Jew as well. Who is paying for these lawyers? You and I", complained Riad Ouarzazi.
In November, 2016, a motion to hold Holocaust Education Week at Ryerson University was deliberately sabotaged by Obaid Ullah, Ryerson Student Union president, who orchestrated a mass walkout, causing a loss of quorum before the motion was put to a vote.
Prime Minister Trudeau, this is my Canada and I am tired of the continuing Jew hatred in my country. We worked so hard to get rid of it. And here it is again.
Until Islam cleans up its act , I will remain a #JEWISHISLAMOPHOBE
Here is one of my favourites.
Quebec Imam Sayed AlGhitawi (سيد الغتاوي) from the Al Andalous Islamic Center in Montreal, Quebec has recited prayers that include the following supplications (click HERE):
O Allah, destroy the accursed Jews
O Allah, show us the black day you inflict on them
O Allah, show us the wonders of your power and ability inflicted on them,
O the most Merciful O Allah, show us how you do to them what you did to [the peoples] of ʿĀd and Thamud [ancient peoples that perished by Allah because they didn't heed the warnings of the prophets]…
O Allah, make their children orphans and their women widows
My understanding of ethics and yours appear to be diametrically opposed.
I await your biographies.
Congratulations, dear readers, you have come to the end. In my not so humble opinion, The Toronto Star and the National News Media Council promote Jew hatred.
"Rabbi Tarfon used to say, it is not incumbent upon you to complete the task, but you are not exempt from undertaking it."