"A Canadian is a Canadian is a Canadian…You devalue the citizenship of every Canadian in this place and in this country when you break down and make it conditional for anybody."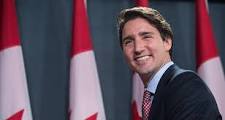 What is the value of citizenship? Is it a right or a privilege or can it be both?
I am the daughter of an immigrant. My father was blessed to be able to come here and earn his citizenship. I have his ticket from the Sicilian that left Glasgow August 21,1920 and brought him to Nova Scotia at the age of thirteen. He never lost his gratitude to this country for taking him in. He worked hard all his life and never asked the government for anything.  I was blessed to be born here.  The dues for my citizenship had just been paid for by two generations of young people who had gone to war: twice in twenty years. Millions of Canadians died on those battlefields far from home in order to ensure that the next generations would be able to live in freedom. Citizenship to a country like Canada is a precious gift not to be frittered away.
Today the definition of citizen is up for discussion. In Canada our Liberal Federal Government has passed Bill C-6 which protects dual citizen terrorists, which for me, is a betrayal of the citizenry.  Immigration Minister Ahmed Hussen tweeted that he was "Thrilled 2 see Bill C-6 pass in the Senate Protecting your citizenship is our number 1 priority."
Our Prime Minister Trudeau  declared "A Canadian is a Canadian is a Canadian…You devalue the citizenship of every Canadian in this place and in this country when you break down and make it conditional for anybody."
Thomas Walkom, National Affairs writer for the Toronto Star wrote back in 2015  that once citizenship is conferred it becomes a right. Not a privilege."For those of us born here, regardless of the nationality of our parents, it is a birthright. For those of us who have earned it by legally immigrating here — and no, this does not include war criminals on the lam — it is an acquired right."
Not all agree. Ottawa-based immigration lawyer, Julie Taub, says when newcomers take an oath of citizenship they are vowing to uphold Canadian law,  and when they break the law, they break the oath.
Immigration Minister Ahmed Hussen said an individual whose citizenship was already revoked will have it reinstated. He did not name the individual, but it has been previously reported that Zakaria Amara, a ringleader of the "Toronto 18" that plotted terror in Toronto in 2006, would be regaining his citizenship under the legislation. He was convicted of attempting to ignite a bomb in Toronto in the name of Islam.
Now think about this.
We are permitting a convicted terrorist, Omar Khadr, to retain his citizenship despite the fact that he fought with his father against our allies, the Americans, in Afghanistan murdering one and injuring another. That we gave him a gift of more than 10 million dollars is for another day. There are many who say that he was a child soldier-coerced into fighting; by his father. If we say that he was coerced do we then say that the many underage people who lied to get into the Canadian forces to fight in the two world wars were also coerced?
In WWI an estimated 20,000 underage soldiers eventually enlisted and about 2,000 were killed overseas.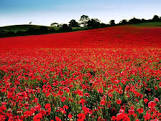 "Robert C. Thompson of Picton, Ontario, was in this category. Enlisting at age 13 during the First World War, he was in one of the units dispatched to Halifax to help clear up the devastation caused by a munitions ship that exploded in the harbour with a huge loss of life. Following the Halifax disaster, Thompson went to the Western Front and served in the trenches for months on end.
"Walter Beck, age 15, of the Nova Scotia Regiment is another boy soldier."
"Approximately 700,000 Canadians under the age of 21 served in uniform during the Second World War.
Sometimes boys as young as 13 would lie about their age and attempt to enlist in the military. The underage volunteers who looked old enough were often accepted while many of those who were rejected ended up serving in the Merchant Navy, where they supported the war effort in a different way, transporting troops and materials overseas.

Outside of Bretteville-sur-Laize Canadian War Cemetery in France, is a monument commemorating Private Gérard Doré, the youngest Canadian soldier to die in the Battle of Normandy. The Quebec teenager, who was only 16 when he died in action in 1944, serves as a solemn example of the kind of service Canadian youth made to their country.
So was Omar coerced? Or was he following in his father's footsteps as other underage youth have done?
Egyptian born Ahmed Said Khadr, the patriarch, came to Canada in 1977, where he met and married Maha Elsamnah. Khadr fought the Soviets in Afghanistan in the 1980s. U.S. authorities allege he then befriended Osama bin Laden and became a "founding member" and financier of al-Qaida. He was arrested in connection with the bombing of the Egyptian embassy in Islamabad in 1995, but was released in 1996 with the help of then-prime minister Jean Chretien. One might ask why? He later took up arms again and died in a gun battle with Pakistani forces near the Afghanistan border in October 2003.
Omar Khadr's mother, Maha Elsamnah packed up and moved away from Canada with her husband and six children to Afghanistan in the 1980s. She was also quoted as saying she moved her family from Canada in the 1980s because of "drug addicts" and "homosexuals." But that didn't stop her from coming back in 2004 to seek medical treatment for her son, Karim, after he was injured in the same firefight that killed her husband. Think about that. She lived in Afghanistan for 24 years but returned for medical care for which I am assuming she paid nothing.  Elsamnah claims to have no association with al-Qaida, but admitted years ago that when the planes hit the World Trade Center in 2001, she thought to herself, "Let them have it."
Ottawa-born Zaynab Khadr is the eldest child of Ahmed Said Khadr and Maha Elsamnah. It's alleged bin Laden attended her first wedding in 1999. She returned to live in Canada in February 2005 and was the subject of RCMP investigations for allegedly aiding al-Qaida. She has married four times. At last word, Zaynab Khadr was in custody in Turkey.
Abdullah Khadr one year younger, born in Ottawa, is the eldest son of Ahmed Said Khadr and Maha Elsamnah. He denied running an al-Qaida training camp in Afghanistan in the 1990s. He returned to Canada on Dec. 7, 2005, after spending a year in custody in Pakistan in which he was tortured. He was arrested in Toronto in December 2005 at the request of U.S. authorities on charges of conspiracy to kill Americans and accused of buying arms and ammunition for al-Qaida militants in Afghanistan. Federal Court freed him more than four years later on the grounds U.S. authorities had abused his rights in Pakistan. He lives in Toronto.
The second eldest son, Abdurahman, called himself the "black sheep" of the Khadrs and said he separated from the family after Sept. 11. But not that far from them. He was arrested in Afghanistan as a suspected al-Qaida member in November 2001. He claimed he began working for the CIA and giving information on al-Qaida operatives in Kabul. He was transferred to Guantanamo Bay in early 2003 where he said he was asked to spy on the prison population. Abdurahman admitted on TV he was "raised to become a suicide bomber." He returned to Canada in October 2003. How nice of Canada. He now lives in Toronto and is a father. Will he raise his son to be a martyr?
And then there is Omar Khadr, now 30, born in Toronto to Ahmed Said Khadr and Maha Elsamnah.
He also lived in Pakistan and Afghanistan. U.S. Special Forces found the 15-year-old badly wounded in July 2002 after they attacked a compound in Afghanistan where his father had sent him. In October 2010, Khadr pleaded guilty before a widely condemned U.S. military commission to five war crimes, including to having thrown a hand grenade that killed an American Special Forces soldier.
Abdul Karim Khadr, 28, is the youngest son of Ahmed Said Khadr and Maha Elsamnah. He was paralyzed from the waist down in the same gun battle that killed his father in Pakistan in 2003. He's the one who returned with his mother to Canada in April 2004 to seek medical treatment and lives in Toronto.
This family sounds like one that is united in their beliefs.
We did manage to extradite Ernst Zundel renowned Holocaust denier and hate monger who posed a threat to national security because of his close association with white supremacist and neo-Nazi groups that resorted to violence to press their causes. Note association with violence, not part of the violence. The decision to extradite Zundel was based in part upon a national security certificate released by the Canadian Security and Intelligence Service in 2003, which said Zundel was then "considered one of the most notorious distributors of hate material in the world," and referred to him as a patriarch of the white supremacist movement in Canada.
Zundel was jailed the day he arrived in Germany, and was later convicted on 14 counts of inciting hatred; because of his on-line hateful posts. 
Aren't actual terrorists more of a threat than someone who disseminates hate?
Is citizenship to be considered an absolute right; inviable for all time? if that is the case then I suggest that we have demeaned and dishonoured our Canadian citizenship and those, too young and old, who protected and defended our Western way of life. Our citizenship has no more pride than theirs. What pride could they have in Canada, other than the fact that they were given a gift and then spit in our faces? Are we to wash off that spit and welcome them back into the Canadian fold?