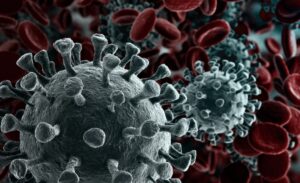 coronavirus
Today, much of the world is under quarantine from a virus that came from China. No one is sure about the origin of the virus. Was it from a seafood market in Wuhan, or a lab? Well, this is China and expecting facts from them is foolish. We became aware of the virus in early January despite the fact that China was aware of it in December. America closed her borders to visitors from China in January and Europe a few days ago. Some states in Europe are now closing borders.
Of course, closing America to China and referring to the virus as coming from China is cause for calls of racism from left wing politicians and the media.
Our reaction/response to this pandemic is quite different from the H1N1 Swine flu pandemic of 2009.
Let's put the two pandemics in context. First, we need facts about influenza. During the severe 2017-2018 flu season one of the longest in recent years, estimates indicate that more than 900,000 people were hospitalized and more than 80,000 people died from flu in America. Seasonal influenza kills between 291,000 and 646,000 people worldwide.
H1N1 2009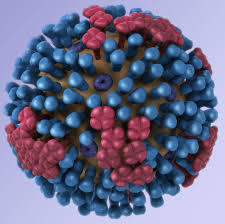 H1N1 was first detected in Mexico in 2009. It was a new version of the flu virus, a very distant descendant of the H1N1 flu that caused the deadly 1918 pandemic.  Global deaths from the H1N1 virus, revealed about 200,000 people died. Most of them were young adults and children. CDC said H1N1 infected 61 million Americans during the pandemic and killed around 12,000.
The H1N1 also killed 282 U.S. children in 2009-2010 according to the Centers for Disease Control and Prevention. "These are not deaths in age groups where you are expecting them. These are deaths of young adults and children. It is different from seasonal influenza."
The rapid spread of the "swine flu" effectively shut down the Mexican economy and public life, and created widespread fear. Hundreds of people died within the first few weeks. Mexican authorities asked citizens to avoid unnecessary contact with others and sequestered A-H1N1 patients in an attempt to prevent the spread of the virus across the Americas and to other continents. However, due to the fact that A-H1N1 is unusually contagious, these measures were ineffective, and on June 11, 2009, the World Health Organization (WHO) declared A-H1N1 a global pandemic.
President Obama declared the swine flu outbreak a national emergency in October, six months after it arrived on America's shores. The declaration came as thousands of people lined up in cities across the country to receive vaccinations. Vaccines had been promised. Federal officials had predicted the previous spring that as many as 120 million doses would be available by October, with nearly 200 million by year's end. But production problems plagued some of the five companies contracted to make the vaccine. Federal officials acknowledged that their ambitious vaccination program had gotten off to a slow start. Only 16 million doses of the vaccine were available and about 30 million were expected by the end of that month. Some states had requested 10 times the amount they had been allotted.
Most at risk for serious complications from the H1N1 virus, were pregnant women and children 6 to 36 months.
Why did the virus spread so quickly and widely? Why did it affect the young more heavily than the old? How would it be contained in the long run?
The CDC believed that this H1N1 virus was spread in the same way that seasonal flu spreads. You could catch the flu directly from droplets from the cough or sneeze of an infected person, or by touching an object they recently touched, and then touching your eyes, mouth, or nose.
How did America handle the pandemic that killed children?
Hand washing.
The CDC said you should make washing your hands a habit, even when you're not ill. If possible, try to avoid close contact with people who maybe ill.
Additionally: void touching your mouth and nose; clean hands thoroughly with soap and water, or cleanse them with an alcohol-based hand rub on a regular basis (especially if touching the mouth and nose, or surfaces that are potentially contaminated);reduce the amount of time you spend in crowded settings; practice good health habits including adequate sleep, eating nutritious food, and keeping physically active.
There were no daily briefings. No gatherings of experts. No  pundits sharing their opinions, daily. No quarantines. Yet, this flu killed children.
Why was there no quarantine?
At the time, America was in the depths of a recession brought on by the banks. The economy was a mess. What would have happened if Obama had come out and talked about the virus on a daily basis and the media had reported on the state of the world every day? I can answer that. PANIC.
There would have been calls for quarantines. Sports teams would have shut down. Broadway would have been dark. Schools closed. Large gatherings of any kind would have been discouraged. People, with little money because of the recession, would have been terrified because they would not have the money needed to stock up on necessities. People would have been out of work as the small businesses failed. Where would the money come from to help all those unemployed for two to three weeks, or longer,  when America was teetering into a possible Depression?
What would have happened to America's economy under Obama? What would have happened to America?
Let's compare our reaction to the H1N1 virus to the Coronavirus of 2019/2020
The Coronavirus, Covid19, discovered  December, 2019, has led to 145,000 cases world-wide and 5,400 deaths as of March 14, 2020.The crisis is not over. The worst affected areas are Hubei, China, Islamic Republic of Iran, Lombardy, Italy, and Daegu, Republic of Korea
In order to tamp down the spread of the Coronavirus, we receive lots of reminders to wash hands and cover nose and mouth when coughing and sneezing. And social distancing has been suggested and implemented: that is cutting down large gatherings and trying to work from home.
In Canada and America most major sporting events have been cancelled: hockey, soccer, baseball, basketball. The first professional sport to postpone the season was the NBA. This is the organization that had received a "thrashing" from China over a tweet.
Houston Rockets general manager, Daryl Morey, had tweeted support for Hong Kong protestors.
"Fight for freedom. Stand with Hong Kong," Morey tweeted, triggering backlash from the Chinese government.
Within hours Morey's boss, Rockets owner Tilman Fertitta, responded:
Listen….@dmorey does NOT speak for the @HoustonRockets. Our presence in Tokyo is all about the promotion of the @NBA internationally and we are NOT a political organization.
The Chinese streaming firm stopped airing Houston Rockets games. Chinese online stores pulled Rockets merchandise from their websites, and the Chinese Basketball Association, headed by national icon and former Rockets star Yao Ming, announced it was suspending cooperation with the team. China was angry. And the NBA was in danger of losing billions.
China is angry, again, about relations with America, and threatened to shut down access to the drugs and raw materials needed to fight the Wuhan Virus. Xinhua, the state-run media agency, reported that the United States' reliance on China for pharmaceutical exports gave the communist nation the ability to send the U.S. "into the mighty sea" of the Wuhan virus. In the same article, China was lauded for its own handling of the novel virus.
Is China angry because Donald Trump was the first President to face down China and demand changes in the economic relationship? Is China trying to negatively affect America's roaring economy?
As well as sports teams, some houses of worship have closed. In New York, Broadway is dark for the first time  since the stagehand strike of 2007, when theatres were shuttered for 19 days. It is suggested that we not go to events with more than 500 people.
In Ontario, Canada, all schools have been shut for an extra two weeks following the one week spring break. I don't know what working parents are supposed to do with their children. And consumers are running to their stores and stocking up on… toilet paper, as well as other sundries as if the apocalypse were nigh. Concerns over the spreading outbreak are wreaking havoc on the economy and our lives.
The fact remains that up to 80 percent of those who become infected appear to have mild symptoms and may not even know they're sick. In Canada, Craig Lee, after he first tested positive for the virus, experienced no other ill effects. Other Canadians, senior citizens, reported similar responses. Several seniors who had already experienced SAR-CoV-2 said the coronavirus was "little more than an inconvenience."
In severe cases, the illness can cause pneumonia, kidney failure and death, according to the World Health Organization. By far, the elderly — especially people over age 80 with underlying medical conditions, such as heart disease, diabetes or lung diseases — are most vulnerable to complications of the coronavirus. Very few children have been diagnosed, and even in those cases, symptoms have been mostly mild.
One of the simplest prevention measures a person can take is proper hand-washing. The best way to prevent the spread of the coronavirus is to keep sick people separated from healthy people.
So, we are told the same things about both viruses. Wash your hands and keep away from people who are ill and perhaps avoid big crowds. The H1N1 killed children but no one called for wide spread quarantine. Schools were not closed to protect the children. Nothing was closed. There was no panic buying and hoarding. Covid19 attacks the elderly, especially those with compromised systems and in nursing homes. Why do we not  just shut down access to nursing homes and hospitals, and be extra careful around the elderly who do not as a rule socialize a great deal in convention centre settings. Yet, we are shutting down everything.
So tell me again why we are in such a panic, this time, and shutting down the West over the Coronavirus, while we carried on with life during the far more deadly H1N1 pandemic which was especially deadly for our children?
From the Ethics of the Fathers: "Rabbi Tarfon used to say, it is not incumbent upon you to complete the task, but you are not exempt from undertaking it."