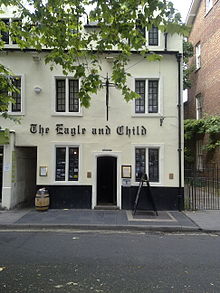 I had the pleasure of meeting two amazing women on my recent trip to Britain.  At the great Eagle and Child Pub in Oxford, built in 1642! Home of C.C Lewis and J. R. R. Tolkien who were known to have shared  their metaphorical worlds over pints of beer. I read that these authors met  Monday or Tuesday at lunchtime in the pub and sometimes in a private lounge at the back of the pub known as the 'Rabbit Room.'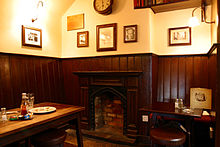 The two lovely women were seated at a table for four when we came in for lunch and needed a place to sit. They kindly accepted our request to join them. You never know whom you will meet on holiday. That is part of the fun of travel.  I had the great pleasure of spending several hours with them.They represent the real meaning of feminism. They have traveled the world and speak several languages.  Both of these women-thirty years old-are aeronautical engineers. Both were originally from Spain and had met in Toulouse, France working for Airbus. In Spain, one third of all aeronautical workers are women. In Britain it is 8 percent. These two women are the living embodiment of the intent of the feminist waves which fought for  equal rights, equal opportunity, equal access, equal respect.  One still works in Toulouse, the other is now working on a secret project at Dyson. Shhhh.
What a breath of fresh air compared to the non-stop wailing by America's feminists who are busy teaching that we are not what we appear to be-who cares about science-but rather we can be whomever we choose-white, black, native, male, female, something in between.
Now think about these two women and then compare them to the other "feminists" like Linda Sarsour the democratic tar of today's "woman." A Muslim woman who speaks of women's rights in America while having no rights in Muslim countries, and then states without batting an eye, that Zionists can't be feminists. Oh America-, how proud you must be of your feminists! And her followers. Well, nothing like showing your feminist credentials by wearing pink knitted vagina hats while demanding the right to abortion.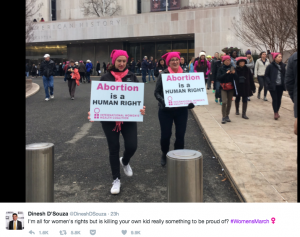 Women, finally free of the constraints of wife/mother stereotypes, our feminists, today, are running for safe spaces when their feelings are hurt. Or taking women and gender studies. Here is the description of such a course.
"Relations of gender affect every aspect of society. Women and Gender Studies provides a rich and complex understanding of the range of socially informed gendered experiences. The program seeks to foster feminist interdisciplinary and intersectional teaching, learning and research on gender worldwide by reaching across epistemological, analytical, and  theoretical divisions."
Not these two women.
These two women are not involved in gender studies, bending science to the knees of feminism. Nor are they caught in the web of intertextuality, intersexuality, intercessionism, or for that matter, interstitial policies!
So let 's think about this. On the one hand…
we have aeronautical engineers.    
On the other  hand…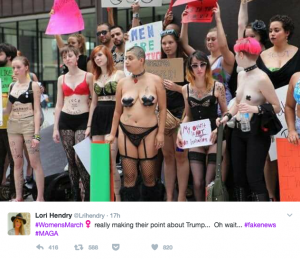 – gender studies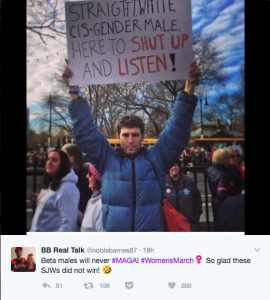 Hmm. Aeronautical engineers…
versus gender students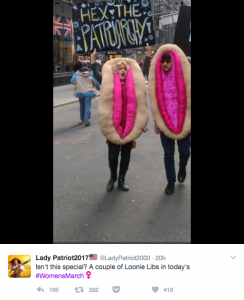 Let me think…let me think…Feminism-from great aspirations to gender studies and safe spaces.
I think too few women have come a long way, baby!
Thinking about it all, I can see American and Canadian feminists coming to the Eagle and Child Pub to discuss their worldviews. They would fit right in.Their ideas are no less the product of imagination than C.S. Lewis and JR Tolkien. Sadly they do not know that what they preach is fantasy.