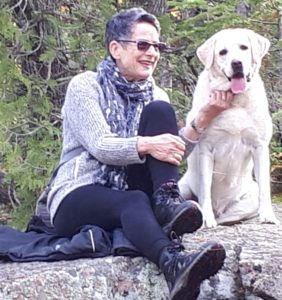 I love my dog.
We went on a road trip. Three of us. Two adults and our dog; Beau. Off to Lake Superior, Gitchigumi (meaning Great Water or Great Lake) in Northern Ontario.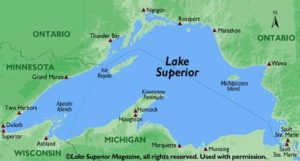 We walked a trail that skirted one of the 300 rivers that rough and tumble their way to the lake. By surface area it is the world's largest freshwater lake that mimics a sea because of its depth. The waves rush and crush. Beau knows. He was in them, and on them. Surfing them.
The trail reminded me of Glen Affric, a nature reserve in Scotland and Cinque Terra, a string of 5 centuries-old seaside villages on the rugged Italian Riviera coastline. Sadly, there it ended. When we were in Scotland we walked into restaurants and were greeted by the owners' dogs. Yes, dogs-plural. We sat in lovely restaurants with dogs on the banquette beside us. In one restaurant we were offered the opportunity to sit in a dog free room! Like we would agree to that!
Lake Superior would have been a five star trip except for the accommodations; well the food and wine were not so five star, either!  We ended up in some rather "rough" places; interesting, but you would never have stayed at these places if you had children.
Seems many motels along the Trans-Canada Highway don't want pets. Having traveled with young children I can tell you my dog is a much better guest. My dog doesn't pee on the toilet seat. Nor does he leave spittle all over the sink brushing his teeth. There are no Cheerios scattered around the room; or other surprises.
The places we stayed required an extra fee for the privilege of bringing our pet. I find this peculiar as we live in a world –a first world-that caters to pets. And statistics tell us that more people are "having" pets, than children.
A Sylvain Labs report in the fall of 2014 suggested that more city-dwelling couples were getting dogs and more partners were waiting until they were older to have kids
Pet owners spend thousands on health care for their dogs and cats including Pet Health Care insurance. And dog monitors so you can see what's going on while you are away. There's the iCPooch: the service allows dog owners to video chat with their pets, thanks to a digital camera and a remote treat dispenser.  And day care. And dog-walkers. And grooming. And clothes.
Let's not forget Halloween costumes!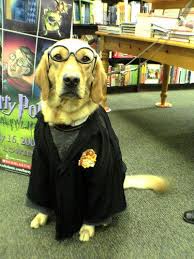 You can even have pet birthday parties.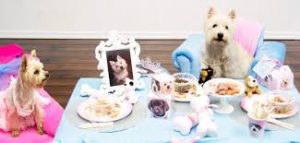 Then there are dog carriers that you can wear and I have seen people walk their dogs –literally walk their dogs -as they are in prams. And then there are companies that come and clean the poop from your backyard.
The American Pet Products Association estimated $60.59 billion would be spent on pets in 2015, up about 25 percent from 2010. More U.S. households own dogs than any other pet. They tend to be the most expensive domestic animal. Basic annual expenses per dog are expected to reach US$1,641.
When it comes to pet tech, there are pet activity trackers such as Whistle and Fitbark, which act just like the human tech tracker counterparts to help keep Fido in shape. There's even an automatic thrower called iFetch that allows your dog to chase, collect and bring back a ball for hours on end without the owner having to lift a finger. Now that sounds interesting. Beau can chase a ball all day.
Some hotels/motels suggest the problem is allergies. If that's the problem then set aside rooms for families with dogs-as they used to have non-smoking rooms (now they are all non-smoking). If towns want tourist dollars they best get with the programme.
Now with all rules there are exceptions. And we found one on the second last day. As serendipity would have it, we fell into a place that comes from a world of fantasy. Whimsical, painted in the colours of crayons. A beautiful wee place overlooking the vast lake. The name of the place…Serendipity.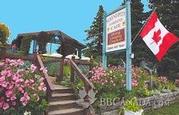 There was one room left.

A cancellation had just come through. And the room available was set aside for families with pets!
A gift. For the three of us.
Travelling with pets would be much more delightful if only there were more Serendipity in the world.
From the Ethics of the Fathers: "Rabbi Tarfon used to say, it is not incumbent upon you to complete the task, but you are not exempt from undertaking it."