Hear O Israel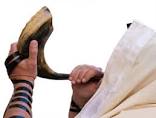 "Although Israel is a democratic nation, groups which refer to themselves as "anti-missionaries" are freely allowed to advance an agenda of religious-ethnic cleansing in the Jewish homeland." Jerusalem Institute of Justice
Am Yisrael is under attack from proselytizing organizations in Israel and around the world. The government of the USA is aiding and abetting these organizations run by people like Calev Myers of the Jerusalem Institute of Justice who has attacked Yad l'Achim.
Despite Jewish strongly held views against proselytizing, the Evangelistic ministries, like Jews for Jesus, are encouraging more proselytizing in Israel.
From the lips of Evangelicals:
The "spiritual openness of Israelis to gospel demands that missions to the Jews make Israel their No.1 priority.
"God is calling you and me to carry on the legacy of God's heart for the Jews. We are to acknowledge and seek after the blessing God promises to those who will bless Israel, and to refuse to silence the life-changing Gospel of the Lord Jesus Christ to the ends of the earth."
February 4-6, 2015  the Israel Summit Stand Firm, devoted to "ministry among the Jewish people" took place in Loveland Colorado  with a new mandate "to unite a global fellowship of biblically sound believers committed to cultivating Messiah-centered relationships that work to bless the inhabitants of Israel and the worldwide Jewish community."
Calev Myers of JIJ,( Jerusalem Institute of Justice in Israel) and Wayne Hilsden of KKCJ, (King of Kings Community, ministry in Jerusalem)promoting "a compelling, Messiah-centered, Spirit-empowered, disciple-making community that reveals the true face of Yeshua (Jesus) to Israel and the nations" were featured speakers along with other missionaries  who are determined to preach to and convert the Jews. Click the above link and read the biographies of these "ministers."
That determination includes fighting the Law of Return in Israel that "provides the right for any Jew, or any child or grandchild of a Jew, to immigrate to Israel from a foreign country with his or her spouse and children…While Jews who are atheists or who state their adherence to other religions are conferred immigration benefits" I know this because the Americans tell me.
Calev Myers has attempted to change the law because "Messianic Jews are routinely excluded, despite the Supreme Court repeatedly upholding their right to citizenship. Descendants of Jews qualify for immigration under the Law of Return regardless of their religious beliefs."
In 2009 The Jerusalem Institute of Justice in Conversions and the Religious Gestapo  accused Israeli Jews of religious ethnic cleansing.
"Although Israel is a democratic nation, groups which refer to themselves as "anti-missionaries" are freely allowed to advance an agenda of religious-ethnic cleansing in the Jewish homeland."
Myers accuses Yad L'Achim of "systemic discrimination" and "submitting a list of more than 60 recent converts to Judaism who continue to believe that Yeshua is the Jewish Messiah" to the Chief Rabbinate. Myers adds:
"Yad L'Achim regularly monitors such individuals through undercover informers. These acts are eerily similar to methods employed by the KGB and the Gestapo…Woe to the tourist who mentions the name of any known Messianic Jew upon their entrance into or out of the country. They are likely to be kicked out of Israel on the first available flight."
Good for Yad L'Achim.
In 2011 when Messianic Jews in Israel were alarmed over a "wave of incitement" ICEJ the International Christian Embassy Jerusalem wrote about "Calev Myers, a prominent Messianic Jewish legal advocate" when he took up the sword and accused Ashkenazi Chief Rabbi of Ashdod, Yosef Sheinin of and members of Yad L'Achim of " violating Israeli laws banning incitement to racism and violence."
Rabbi Sheinin said that unlike in the past, Christians can no longer use blood libels against the Jews and now do it by inventing a new religion – Jewish believers in Jesus.
"They want a final solution, [like] what Hitler wanted, but they have no tools of destruction, so they go with the tools of annihilation."
Myers wrote. "We believe the day is coming, friends, when Jesus once again will reveal himself to Israel, to the Jewish people," and is using Israel's openness to all people of all faiths against her to promote Messianic Jews.
He went to the Americans for help in his fight in ISRAEL. They added his appeal to their US Department of State, Bureau of Democracy, Human Rights and Labor International Religious Freedom Report for 2013 Israel and the Occupied Territories 2013 (Please note the Americans call Judea/Samaria occupied rather than disputed) which says:
The Ministry of Interior continues "to deny citizenship or deny or delay services such as child registration and issuance of social benefits, identity cards, and passports to some citizens based on their religious beliefs, according to the Jerusalem Institute of Justice, an NGO. This included cases of individuals who immigrated under the Law of Return as Jews but were discovered to hold Messianic or Christian beliefs." The report states "Messianic Jews and Jehovah's Witnesses were reportedly harassed regularly by Yad L'Achim and Lev L'Achim, Jewish religious organizations opposed to missionary activity and intermarriage."
Since when does Israel, the Jewish State, need America's stamp of approval regarding the definition of religious freedom? Or who is a Jew, for that matter?
Richard Landes, Professor of History at Boston University and Director and co-founder of the Center for Millennial Studies wrote:
"Given that the US began as an overwhelmingly Christian nation, and Christianity is a quintessentially missionary faith, it would have been hard for American notions of religious freedom not to have included the right to missionize.

Since Jews have rarely if ever been a missionary religion (preferring example to preaching as a means to communicate religious values)…it is entirely within the rights and values of a Jewish interpretation of religious freedom not to include the freedom to missionize.

Given that no other religion has ever held sovereignty in Jerusalem and given all religions the rights and freedoms to practice their religion there, it seems somewhat inappropriate to be giving Israel lectures on the matter. And given that Israel's Muslim neighbors not only missionize aggressively, but punish with death anyone who tries to convert Muslims and any Muslims who convert, it seems entirely fitting and just that the US should, if it wishes to advance religious freedom on this troubled planet, find another whipping boy than Israel."
Keep this in mind: Messianic Pastor Avi Mizrachi wants Israel's entire population to accept and worship Jesus so that all of Israel will be saved. "We want all of the 6 million Jews and 1 million Arabs to come to Jesus."
Hear O Israel what they want to do!
Now stop them!
This post, originally in the Times of Israel, was removed and kindly reposted by
Rabbi Rachamim Pauli.
Thank you.
"Rabbi Tarfon used to say, it is not incumbent upon you to complete the task, but you are not exempt from undertaking it."